03. Aug 2019: ULS Airlines Cargo TK6338 from Brussels to Istanbul
Aircraft Information
Production
First Flight:
Mar 1992 ( 27 years ago)
Seat Configuration
7 seats

Airline Information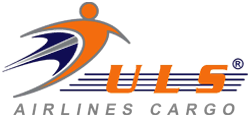 ULS Airlines Cargo, formerly Kuzu Airlines Cargo, is a Turkish cargo airline headquartered in Istanbul with its main base is Istanbul Atatürk Airport. It operates international freight services.
Source:
Wikipedia
Plane Information
3 Total
None Active
Average Age:
27 years
Newest:
27 years
Oldest:
28 years
Departure Airport: Brussels
About
Name:
Brussels Airport
Identifier:
BRU/EBBR
Serves:

Brussels , Belgium


Operator:

Brussels Airport Company Belgian Air Component


Public/Private:

Military/Public


Local Time:

16. Sep 04:41

CEST



Description:
Brussels Airport or Zaventem) is an international airport 6.5 NM northeast of Brussels, the capital of Belgium. In 2018, more than 25 million passengers arrived or departed at Brussels Airport, making it the 24th busiest airport in Europe. It is located partially in Zaventem, partially in the Diegem area of Machelen, and partially in Steenokkerzeel, in the Flemish Region of Belgium. It is home to around 260 companies, together directly employing 20,000 people and serves as the home base for Brussels Airlines and TUI fly Belgium.
Source: Wikipedia
More Information
Location
Runways
| Identifier | Length (m/ft) | Surface |
| --- | --- | --- |
| 01/19 | 2,987/9,800 | Asphalt |
| 07R/25L | 3,211/10,535 | Asphalt |
| 07L/25R | 3,638/11,936 | Asphalt |
Arrival Airport: Istanbul
Location
Runways
| Identifier | Length (m/ft) | Surface |
| --- | --- | --- |
| 17L/35R | 3,000/9,843 | Concrete |
| 17R/35L | 3,000/9,843 | Concrete |
| 05/23 | 2,580/8,465 | Grooved Asphalt |
Past flights with the same Flight Number